Most people think that celebrities can do whatever they want, be that is not true at all. The fact that someone is famous does grant unlimited powers. Money can buy you a lot of things, but it cannot be useful in some cases, and if a country issues a ban on your name, you have no choice but to accept the circumstances.
And the thing about these bans is that country officials don't care if you are hit singer or a movie star; they simply follow the law and that's all.
1. Paris Hilton is not welcome in Japan
The rich heiress got in a bit of trouble after she was charged with drug possession in Las Vegas, which was not particularly good for her image, but the worst part is that the situation caused the Japanese government to issue a ban for her, and she was not able to go and promote her new fragrance there.
2. Beyoncé is banned from entering Malaysia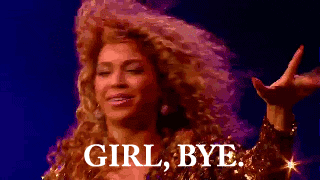 It is kind of hard to believe that the famous superstar is not wanted somewhere, but it is a fact. The strict Muslim government of Malaysia decided to ban her from the country completely – she is not allowed to go there even as a tourist.
3. Guess why Snoop Dogg was banned from entering Norway
The rapper was caught with marijuana in his pockets in a Norwegian airport, and this resulted in a 2-year ban from visiting the country. This was hardly a surprise to anyone, because he never kept a secret his love for smoking, and it even became an important feature of his.
4. Sacha Baron Cohen is not welcome in Kazakhstan
After he released the very controversial movie Borat, the government of Kazakhstan had a lot of reasons to ban him from entering their country, and so they did. The country officials must have been furious about the movie, but later they reconsidered their actions and lifted the ban.
5. Miley Cyrus is not allowed in China
It seems that the singer cannot stay out of trouble for too long, because that is a part of her style. After she posted a photo of herself in which she pulled her eyelids back to look Asian, the Chinese government apparently took it as an offense and issued a ban for her.
6. The Philippines literally threw out The Beatles
The band has an interesting episode from their tours around the world. After they decided to reject an invitation for breakfast with Imelda Marcos in the Presidential Palace, the band members were quickly advised to leave the country and they were even mobbed while boarding the plane.
7. Brad Pitt is still now allowed in China
The famous actor was probably proud of his part in Seven Years In Tibet, but he hardly expected this twist. The Chinese government is pro-Tibet oriented, and they reacted shortly after the movie was released, banning Pitt for more than 15 years from their country.
8. Akon is not welcome in Sri Lanka
The famous singer surely did not see that coming after filming the Sexy Chick music video. Despite that it became a hit, the Sri Lanka officials did not like the idea that a statue of Buddha was something like a supervisor to the whole action in the video, and there was certainly a lot of action going on.
9. Alec Baldwin is also not allowed to enter The Philippines
The world-famous actor has a ban to enter the country, and all he did to earn that is actually not that serious. Baldwin simply made an extremely bad joke about sex trafficking that the government officials took as a serious offence.
10. Would you believe 50 Cent is now welcome in Canada?
Yes, this is actually a fact, and you might have guessed the reason. It is no secret that the rapper has a criminal past and the Canadians were not happy about his tendency to promote gun violence, therefore they took measures and banned him from crossing the border.
11. Lady Gaga is banned from Indonesia
The controversial singer loves to shock everyone with her appearances and performances and it has become her trademark. Since the majority of Indonesians are Muslim, the country decided that her style is too much to bear for the nation and they simply banned her from entering the country.
12. We could not believe it either, but apparently Selena Gomez is not welcome in Russia
The sweet singer was denied a Russian visa all because of her firm stance about the gay rights issue. She is always keen on defending her side on important social matters, and we admire that, because you need to stand ground and defend your position.